archive
Media Watch
The fish John West rejects: why the news you see and read never tells you everything that happens
The news that never makes it is a media topic that is hard to talk about. Catch 22. If you reveal an example of an unpublished story, then it is no longer unpublished. So you have to wait for someone to publish what others have turned down.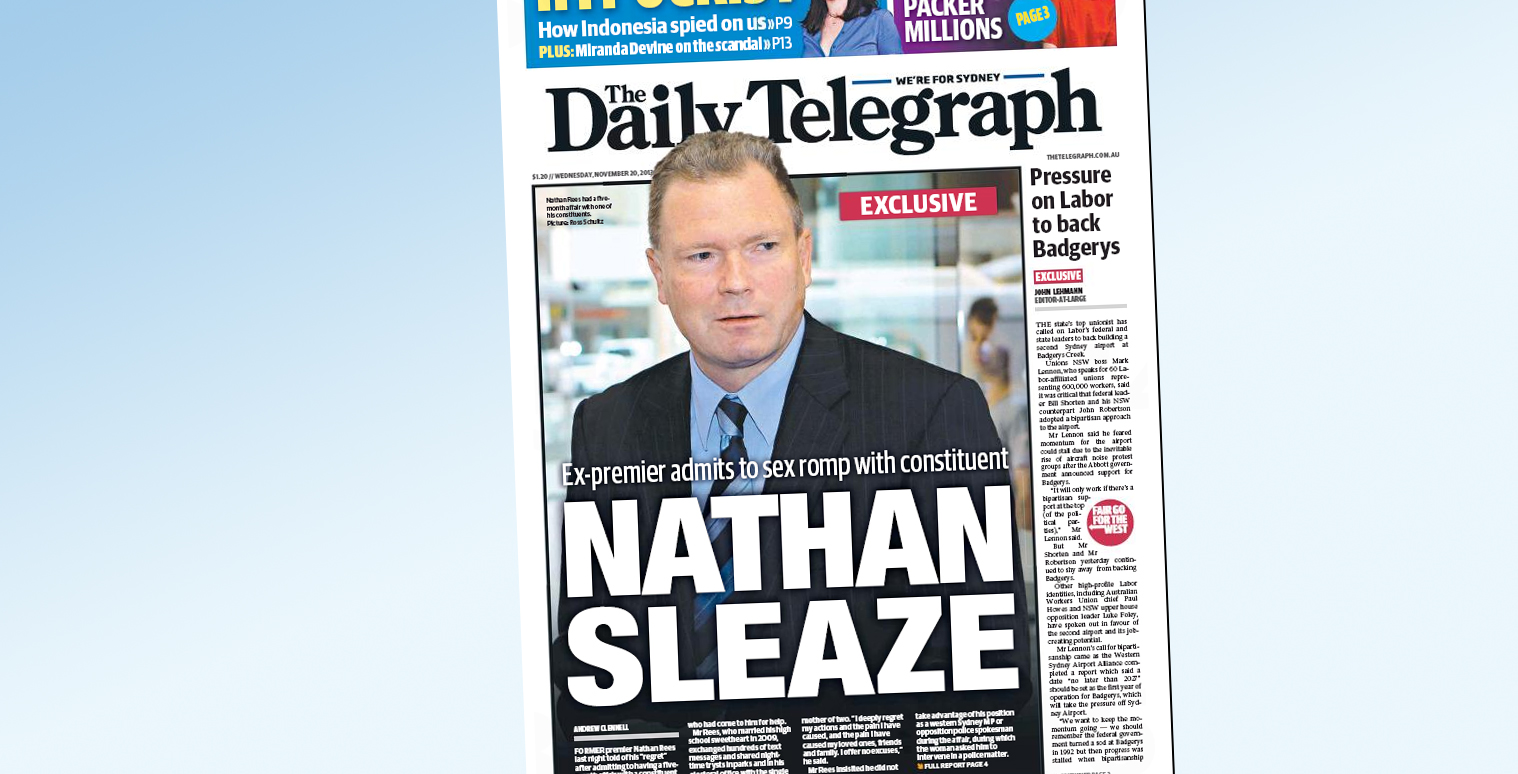 The Daily Telegraph in Sydney has just done precisely that. It took most of a front page to reveal that a former State Premier had an affair with a constituent. As a result, he has stood down from the opposition front bench and his marriage is under strain.
It turns out that it was the constituent who told the Telegraph the story. We know this because both the Sydney Morning Herald and Channel Nine followed the Telegraph exclusive by revealing that they had been approached by her—in one case months ago— and had turned the story down.
The Sydney Morning Herald's Stephen Nicholls reports that the woman involved had claimed that the sex was "non-consensual" until, under questioning, she changed the story.
If things had been what they first must have seemed, the SMH would have had a good story that was definitely in the public interest. But they were careful to test it, and found it wanting.
If the Telegraph had not published the story later, we would never have known. News that the media leaves out is generally never known.
There was one time when I was involved in this sort of situation. It was eerily similar. One Saturday afternoon in the cavernous Fairfax Newsroom at Darling Island the Editor of the Sun-Herald Phil McLean, who had come across from the tough tabloid breeding ground of News Limited, called a few of his staff into his office. The paper had an exclusive, he said. A state politician was having an affair we knew about it. He wanted to know if the paper should publish it. The story was rock solid, but he was not sure there was a genuine public interest argument for running it.
Now this newsroom was one of the most battle-hardened I had ever worked in. But the consensus was not to run the story. It was a brave decision, because just then there was no obvious story to replace it on page one. But McLean was a brave editor, always willing to have a go at a tough story.
Email This Story
Why not send this to a friend?